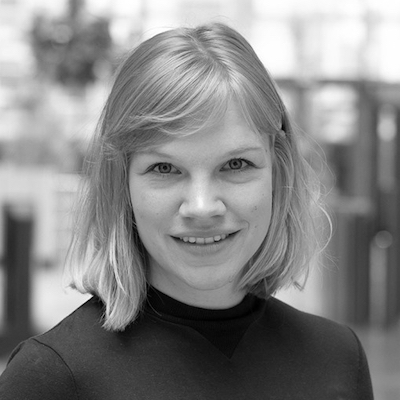 #CH2023: Lucia van den Brink
Representing #CH2019
Biography
In 2019, we embarked on a new journey, transitioning from Conversion Hotel to "The Conference formerly known as Conversion Hotel". It was a year of transformation, a year of coming closer, and most importantly, a year of discovering new talent. Representing this significant year of #CH2019, I'm thrilled to reintroduce Lucia van den Brink to our stage.
At #CH2019, we shifted our focus from quantity to quality. We scaled back on keynotes, capped the number of attendees, and devoted more time to socializing and unconference sessions. During this transformation, we initiated the keynote pitch competition, a platform for fresh voices to take the stage.
Lucia was the first winner of our pitch competition, outshining other talented contenders with her insightful optimization expertise and exceptional storytelling skills. Winning the competition made her a main stage keynote speaker at our event and opened new doors for her, helping her recognize her immense potential.
Seeing Lucia flourish and evolve over the years has been a joy to watch, and it gives me and pitch coach Michael Aagaard immense satisfaction that we could contribute to this through our #CH events. So, it's only natural that we invite Lucia back to the stage this year.
Brace yourselves to be inspired and enlightened by Lucia's rich knowledge and engaging narrative style. Here's to another unforgettable appearance, Lucia!
Ton Wesseling
Founder & host of The Conference formerly known as Conversion Hotel
All sessions by #CH2023: Lucia van den Brink