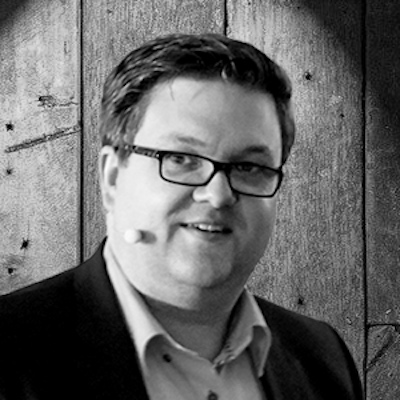 #CH2023: André Morys
Representing #CH2016
Biography
I am delighted to introduce our next speaker for "The Conference Formerly Known as Conversion Hotel" 2023: André Morys. André represents #CH2016 and brings a wealth of experience with him, running his agency for over 27 years.
Starting with web design (Web Arts), André's journey evolved into creating a conversion optimization powerhouse (konversionsKRAFT). He was one of the pioneers in our industry who started looking at the bigger picture: how can optimization and experimentation be embedded into organizations as a foundation, as a catalyst for business success? What processes and structures are needed within organizations?
André is the ultimate conversion consultant, adept at engaging in insightful discussions with leaders of large organizations. His foray into the world of optimization conferences began in 2010 at the Conversion Conference in San Jose, leading to his own Conversion Summit in Frankfurt, now known as the exciting Growth Marketing Summit.
Although a knee injury prevented André from speaking at #CH2019, he made an impressive virtual performance as the opening keynote speaker in our 2020 virtual year. André's presentations are compelling and engaging, infused with a fantastic sense of humor.
As for this year's conference, I expect some good old fashioned flames in his slides. In past years, André and I have competed for the biggest flames in our presentations. A fun, friendly rivalry that always adds an extra layer of excitement to our presentations.
André will challenge your thinking about experimentation, and his delivery will be exceptional. And André, we know the Sunday morning keynote slot may seem harsh, but remember, it brought our friend Karl significant fame. But, of course, someone of your stature doesn't need any more of that!
Ton Wesseling
Founder & host of The Conference formerly known as Conversion Hotel
All sessions by #CH2023: André Morys