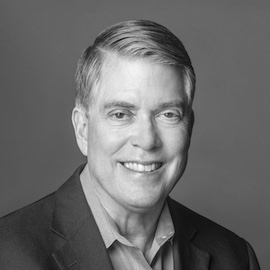 Roger Dooley (USA)
Author of Friction
Biography
When I asked the #CH2019 attendees about topics they want to learn more about, consumer Psychology popped up in the top 5. Happy to see this topic so high on the list, because I truly believe that effective optimization is a combination of data & psychology.
Going through potential speakers I reached out to Roger Dooley, because he just published his new book: "Friction – The Untapped Force That Can Be Your Most Powerful Advantage" (McGraw Hill, May 17, 2019). I've seen Roger on stage several times around the world presenting about his previous books, but he was never on stage yet at Texel. Perfect timing: so now he will be on our stage in November this year, to spread his knowledge, interact and investigate where friction can be reduced.
Roger is also the author of Brainfluence: 100 Ways to Persuade and Convince Consumers with Neuromarketing. You might know him of his popular blog Neuromarketing or his columns at Forbes.com and I'm happy he accepted to keynote at CH2019.
Cheers,
Ton Wesseling
Founder & host of The Conference formerly known as Conversion Hotel
All sessions by Roger Dooley (USA)