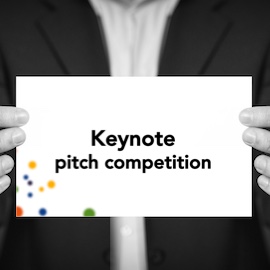 Pitch Competition
9 keynote pitches on stage
Biography
One of the many things I strive to optimize year-over-year is the quality (and diversity) of the attendees. To me this is even more important then the quality of the performers (who are important too, don't get me wrong). Performers are there to inspire and entertain, but the time you spend with your fellow attendees is way bigger. This is were you go in depth based upon the inspiration by the performers. And of course it makes sense if I state that the combined knowledge of the 200 attendees is way bigger then the knowledge of the performers combined.
Of course the performers are specialists, trained to deliver a performance. This is why they are on stage, but I also believe that there are also potential performers among our attendees. I'm not talking about the experienced performers that see this yearly Texel event as a nice final get together of optimization specialists before the winter conference break. I'm talking about people that are ready to take the step, but just need the final push.
Keynote pitch competition guided by Michael Aagaard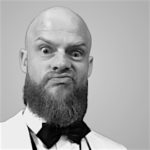 This year at The Conference formerly known as Conversion Hotel we are having a keynote pitch competition. Out of all the keynote pitch applications we got from the ticket application proces this summer we have selected 9 contestants. They will be guided by world class CRO speaker and speaker coach Michael Aagaard from Denmark in their 2 minute pitch. All these pitches will be delivered on Friday and all the attendees will vote "Yes" or "No" on the question for every pitch "Do you want this presenter and topic as a keynote". The highest "Yes" score will become a keynote on the #CH2019 main stage on Saturday.
Number 9 will get lot's of speaker coaching by Michael and a bunch of drinks to recover. Number 2 to 8 will be scheduled as a presentation in one of the two presentation rooms during the break-out sessions. Michael will be there for support and will devote some coaching time after our conference!
Really looking forward to all the pitches,
Ton Wesseling
Founder & host of The Conference formerly known as Conversion Hotel
PS: if you feel you should be included in the competition, but did not apply for it: let me know soon (Linkedin DM prefered or connect with me there and mention keynote pitch in the invite!)
All sessions by Pitch Competition