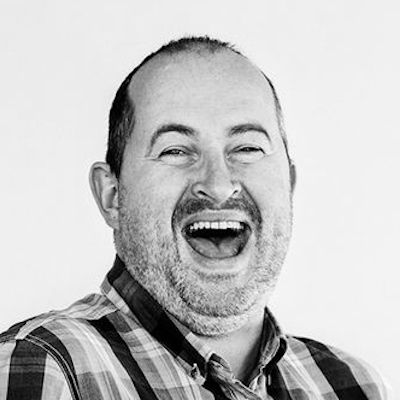 #CH2023: Karl Gilis
Representing #CH2014
Biography
I'm thrilled to introduce one of the most cherished members of our Conversion Hotel family, Karl Gilis. Karl's charisma, intelligence, and humor have left an indelible mark on our conference, attending every event since our inception in 2014. His tenacious spirit and dedication bring him back to us this year for his tenth visit (ok, 1 virtual in 2020), and his third time delivering a keynote.
Back in 2014, Karl was less well-known in our industry, but his dedication and expertise were evident from the start. We first met in 2011 at a book launch. We bonded over a shared frustration, asking, "Why do so many websites suck?" The years since have seen Karl rise to be one of the industry's top-rated speakers, owing to his insightful content, engaging delivery, and infectious humor.
Yet here we are, a decade later, and websites still disappoint. Just look at Suzuki's homepage slider, a remnant of a bygone era that fails to meet user expectations. We've traveled the world explaining why such practices are outdated, but it seems our industry still needs Karl's wisdom.
Karl is ready to deliver a final keynote, which may be his last at Conversion Hotel or even in our industry. His hope is that our industry has learned enough to leave outdated practices behind, perhaps with the aid of well-trained AI applying UX principles – or did he start believing that we can't be helped anymore?
Join us as we have Karl Gilis back on stage, a steadfast friend and inspirational speaker, for what promises to be another unforgettable session. Welcome back, Karl, and thank you for all the laughter and knowledge you've brought to our event.
Ton Wesseling
Founder & host of The Conference formerly known as Conversion Hotel
All sessions by #CH2023: Karl Gilis