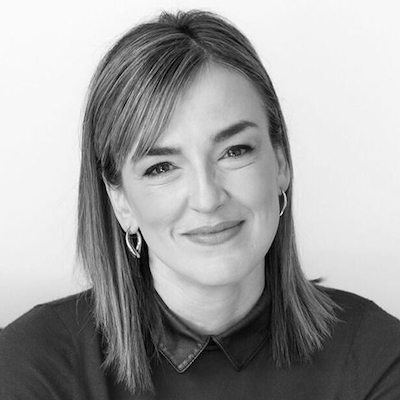 #CH2023: Joanna Wiebe
Representing #CH2020
Biography
With much anticipation, I'm overjoyed to introduce you to a titan in the field of conversion copywriting, Joanna Wiebe. As the founder of Copyhackers, she has been on our wishlist since the early days of our conference, and it's an absolute pleasure to have her with us, in person, finally!
The journey to having Joanna grace our stage hasn't been without twists and turns. From the long-distance travel from Canada to her bustling schedule, the stars never seemed to align. Then 2020 happened, and we found ourselves in a virtual world. Despite the challenges of the Corona Pandemic, we continued our tradition, hosting monthly sessions from November 2020 until our live event in November 2021.
During this unusual time, we had the privilege to have Joanna deliver a brilliant session on conversion copywriting. Her talk was a timely reminder to us all. As optimizers, we often neglect the immense power that excellent copywriting holds in steering conversions. Joanna's words resonated with us – creating superb copy that speaks directly to your users and prompts action is the key to effective conversions.
This year, for our 10th anniversary, we're only inviting back past speakers, and Joanna was a must-have on this list. I am thrilled she agreed to join us on Texel Island for a live appearance! It will be an electrifying experience having her finally live on stage.
So buckle up and get ready to dive deep into the world of conversion copywriting with the fabulous Joanna Wiebe. Joanna, the audience is waiting for you. Thank you for undertaking the journey, and welcome to "The Conference formerly known as Conversion Hotel" 2023!
Ton Wesseling
Founder & host of The Conference formerly known as Conversion Hotel
All sessions by #CH2023: Joanna Wiebe