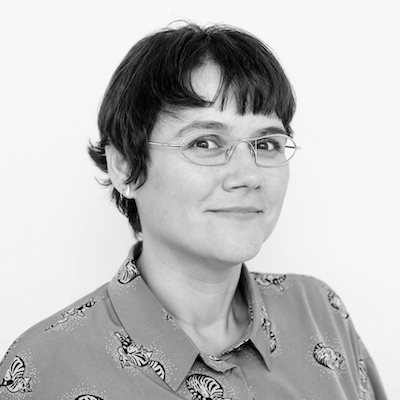 Virtual: Aug. 26, 2021: Els Aerts
Customer Happiness
Biography
Els Aerts, one of my user experience favourites. She is gathering and sharing knowledge on online content and design for many, many years now. My first close encounter with her was a little over 10 years ago when we both were part of a "conversion panel" during a book launch (we were both interviewed for a book on how to persuade users to buy online). I really liked her direct, but knowledgeable and humorous (well at least to me) approach in explaining what websites could improve to offer a better user experience. She already owned the topic back then and she still does.
Els took the stage at Conversion Hotel 2017 to share her vision on user testing – to make sure it does not become useless testing. I know her learnings are still being applied by many attendees of that CH year. She was a high rated speaker and the content quality was also highly appreciated. Of course I kept on following the keynotes delivered by Els. I was lucky to be allowed to share a couple of same stages with her and she also has been a regular attendee of the Conversion Hotel events. This is why I know that this new keynote will also bring you tremendous value.
Conversion optimization is not just about getting new clients in. It's even more important to make them returning customers, loyal customers and even brand ambassadors. This is how you are really optimizing the lifetime value of a company. This is exactly what Els will be presenting about at this virtual Conversion Hotel session: "How to Convert Online Shoppers into Repeat Customers and Brand Ambassadors". I'm really looking forward to this session and I can't wait to apply her lessons in my own work.
Ton Wesseling
Founder & host of The Conference formerly known as Conversion Hotel
Rewatch this session with a virtual #CH ticket:
CLAIM YOUR #CH TICKETS NOW
(or claim a ticket for the real life #CH event!)
All sessions by Virtual: Aug. 26, 2021: Els Aerts