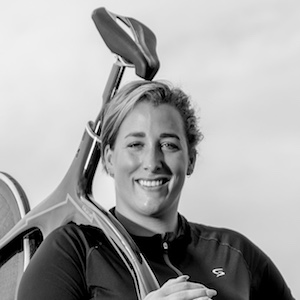 Elis Ligtlee (NL)
Expedition Gold
Biography
Last year, the 5th year of Conversion Hotel, our theme was "Gold" – we celebrated our anniversary in a big setting and listened to the TU Delft solar team about their team efforts to win, win and win again. We moved on and are now at the first year of The Conference formerly known as Conversion Hotel, which goes back to the content core and intimacy of earlier years with even more focus on interactions. We are winning, but we are also still struggling to get optimization and validation really embedded in companies. We tell and spread great stories, but not everything is real gold, we are not fully aligned.
I was struck when I first heard the story of Elis Ligtlee, a talented cylclist. With no less than eight world titles she was very successful with BMX in her youth. In 2011 a change in the rules and the accompanying danger made Elis decide to continue with track cycling. Soon this turned out to be a good choice and she managed to win several titles, both nationally and internationally. Saturday 13 August 2016 is the day that the general public met her. In an impressive way she won the gold medal at the Keirin during the Olympic Games in Rio The Janeiro. But in December 2018, at the age of 24, Elis decided to quit top sport.
I invited Olympic Champion Elis to share her inspiring story. It is a story of suffering, unprecedented successes, injuries, a search for yourself, but above all the inspiring story of a winner who will never give up and will always go for gold. Elis will be accompanied on stage by Jan Roelfs.
Biography Jan Roelfs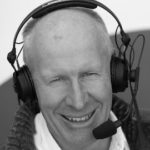 Jan Roelfs started fulfilling one of his dreams in 1990 to become a sports host at RTL Television in the Netherlands. In 1997 Roelfs was promoted to Sport 7 and from 2008 till 2010 he worked for the international pay TV Sports channel Canal+. Jan Roelfs was asked by Guus Hiddink, to join the technical staff of the Korean National Football Team. They surprised all by reaching the semi – finals of the FIFA World Cup in Korea/Japan (2000 – 2002). After returning from Asia to Europe he was asked by the national broadcast cooperation NOS in the Netherlands to join their sports presentation and commentator team. At NOS he is commentator on all the big Football events (Champions League, World Cup), other events as the Olympic Summer and Winter games and the Tennis Grand Slams; Melbourne, Paris, London, New York (2002 – present).
Parallel to his NOS work, Jan Roelfs started to develop his leadership workshop and lectures based on all the sports moments he experienced. He attended several personal development courses (Essence and Source Training Amsterdam) and breathing, meditation and silence courses in the Netherlands, Germany and India through the Art of Living Foundation (2002 – present).
Listen carefully,
Ton Wesseling
Founder & host of The Conference formerly known as Conversion Hotel
All sessions by Elis Ligtlee (NL)