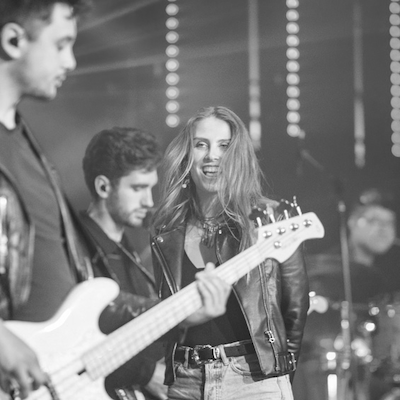 #CH2022: TripleXL
Saturday night fun
Biography
Saturday evening is the final evening of our event. Time to relax and have fun – time to celebrate with old and new friends. Time to dance. This is why we invited TripleXL! TripleXL stands for an extensive music repertoire that takes place at lightning speed. The energetic medleys are composed of all kinds of genres and vary from Bon Jovi to Armin van Buuren. The band consists of professional musicians from the Haarlem Conservatory. By bundling their acquired knowledge, they ensure that the quality, musicality, and entertainment level remain very high.
By using special effects and modern techniques, Triple XL ensures that it is not only a pleasure to listen to, but also to watch!
Enjoy this evening's entertainment.
Ton Wesseling
Founder & host of The Conference formerly known as Conversion Hotel
All sessions by #CH2022: TripleXL