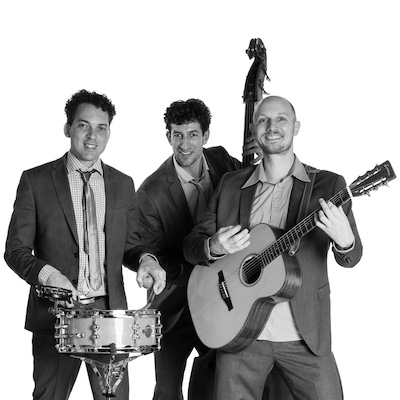 #CH2023: Moon About
Friday night Performers
Biography
As the evening unfolds at "The Conference Formerly Known as Conversion Hotel" 2023, we're excited to welcome a special musical treat: Moon About. This acoustic trio will wander among us from 10pm to 1am on Friday, adding a unique and lively soundtrack to our networking and gaming activities.
Moon About is renowned for their enchanting renditions of the best English-language pop songs of all time. They craft a warm, inviting atmosphere with their skillful blend of guitar, double bass, light percussion, and especially their harmonious vocals. Known for their flexibility, they'll be moving amongst us, bringing a spontaneous and intimate vibe to every corner of the event.
Their music isn't just about creating a background sound; it's an immersive experience that perfectly complements the spirit of our gathering. Whether you're deep in conversation, embarking on a new game, or simply taking in the event, Moon About will enhance your experience with their delightful melodies and engaging presence.
Don't miss the chance to enjoy their acoustic magic. Let Moon About's melodies accompany your evening adventures, creating memories that will resonate long after the night ends.
Ton Wesseling
Founder & host of The Conference formerly known as Conversion Hotel