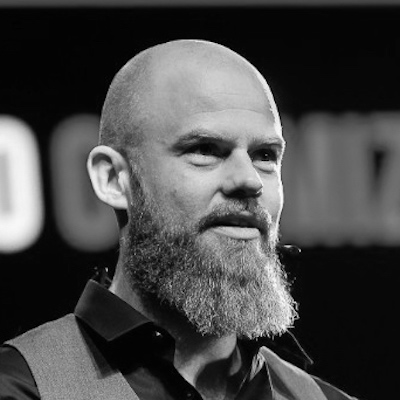 #CH2023: Michael Aagaard
Representing #CH2018
Biography
With uncontainable excitement, I'm happy to introduce you to one of the linchpins of our conference, the inimitable Michael Aagaard. His unique mix of charisma, knowledge, and dedication has made him a beloved cornerstone in our family. Since 2019, he's been the guiding light for our keynote pitch competition, coaching starting speakers with grace and aplomb.
In 2018 he delivered an excellent talk on "Confirmation Bias", an eye-opener that quickly became one of our most highly-rated keynotes ever. This year, as we look back and celebrate the previous nine years, we felt it suiting to invite Michael back on stage to represent #CH2018. For our 10th edition, Michael has created a new, compelling keynote on a topic that resonates with all of us: the disappointment users often feel with online experiences. He'll dive deep, illuminating pitfalls and possibilities we've all encountered in our digital journeys.
But Michael's contributions to our event extend far beyond the stage. His keen eye and creative lens as our keynote speaker photographer has given us cherished memories and powerful insights. On a personal note, I consider Michael a dear friend. His unwavering support for our event, his dedication to the craft, and his constant strive for perfection are genuinely inspiring. His warmth, humor, and professional acumen have made him an irreplaceable part of our team and a beacon in the world of conversion.
Get ready to be captivated by his insights, invigorated by his energy, and left with an unforgettable impression of a man whose passion for his craft is amazingly high.
So happy to see you back on stage, Michael!
Ton Wesseling
Founder & host of The Conference formerly known as Conversion Hotel
All sessions by #CH2023: Michael Aagaard