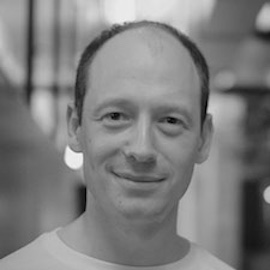 Lukas Vermeer (NL)
Director of Experimentation
Biography
Lukas combines industry experience in online experimentation and data science with an academic background in computing science and machine learning. When I first met him, he was already a smart guy, but still working at Oracle. A year later he moved on to Booking.com (almost 7 years ago already – he has seen a large bunch of new employees coming in :-)) to finally become their director of experimentation.
Lukas is responsible for the internal tooling and training that helps product development improve the customer experience in measurable steps through thousands of experiments. Of course he presented about this around the world, but never at Texel. Finally it was time to ask him – not to speak about democratizing experimentation or his storytelling on statistics. You have probably seen that before. We asked him because you, as CH2019 attendees, asked us to go advanced on experimentation and he is one of the only ones in Europe that has (co-)written in depth scientific papers on experimentation.
And that is exactly what Lukas is going to do: go in depth on his recent Sample Ratio Mismatch paper.
Enjoy the ride,
Ton Wesseling
Founder & host of The Conference formerly known as Conversion Hotel
All sessions by Lukas Vermeer (NL)