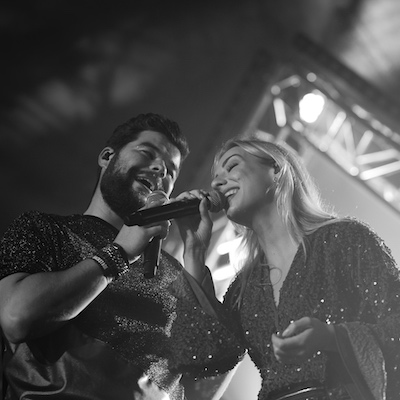 #CH2023: FANTIX
Saturday night Performers
Biography
Get ready to let loose and dance the night away! For our grand finale on Saturday evening at "The Conference Formerly Known as Conversion Hotel" 2023, we are thrilled to present FANTIX, the cover band extraordinaire that's set to electrify our final night.
FANTIX isn't just any band; they are the heart and soul of the party. Known as the most fun cover band in the Netherlands, they bring an energy that's simply contagious. They'll be performing three exhilarating one-hour sets, each promising to turn the venue upside down with excitement and rhythm.
This band has a unique talent for captivating the crowd. One moment they'll have the whole room in a hushed silence, hanging onto their melodies; the next, they'll erupt into a powerful chorus that will have everyone singing along at the top of their lungs. Their versatility is unmatched, and their ability to connect with the audience is something you have to experience firsthand.
FANTIX's reputation for lively, engaging performances means that after every show, they leave with hundreds of new fans. And we have no doubt that #CH2023 will be any different.
So, prepare to be amazed, sing your heart out, and dance like nobody's watching. FANTIX is here to ensure our final evening is unforgettable – a fitting climax to an incredible conference. Let's make some memories!
Ton Wesseling
Founder & host of The Conference formerly known as Conversion Hotel