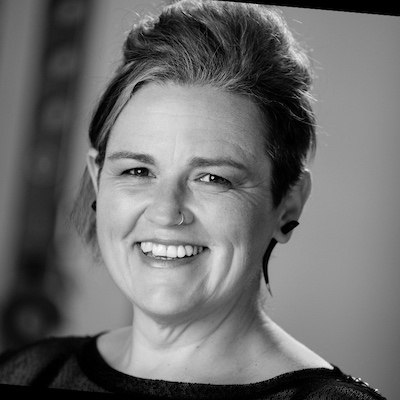 #CH2023: Abi Hough
Document creator
Biography
t's my absolute pleasure to introduce a vital, yet unique contributor to "The Conference Formerly Known as Conversion Hotel" – Abi Hough. Abi has been instrumental in capturing the essence of our conference since our virtual year in 2020. Her role? Transforming the rich content of our keynotes into beautifully designed, comprehensive summaries.
In 2021, as a live attendee, Abi took her skills to new heights, crafting a well-designed and detailed PDF summary of the event. Her work was more than just a document; it was a treasure trove of insights and learnings, a true reflection of the conference's spirit and intellectual depth.
Her exceptional contributions in 2022 raised the bar even higher. The summary document she created was so thorough and insightful that it rightfully earned the title of 'the book of #CH2022'. Her ability to distill the essence of each presentation into a clear, engaging, and visually appealing format is nothing short of remarkable.
Recognizing her incredible talent and dedication, we eagerly invited Abi back for our 2023 event, our 10th edition celebration. Her summaries aren't just a gift to our attendees; they're a valuable resource for those who couldn't attend our sold-out event. Abi's work ensures that the knowledge shared at Conversion Hotel lives on, reaching a wider audience and continuing to inspire long after the event concludes.
Abi is not just a skilled professional; she's a delightful person whose passion for her work shines through in every page she creates. We're truly fortunate to have her with us again, capturing the heart of our conference in her unique and beautiful way.
Ton Wesseling
Founder & host of The Conference formerly known as Conversion Hotel