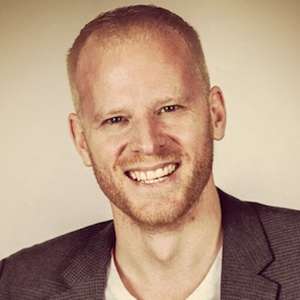 Oli Gardner – Landing pages
The Four Corners of Conversion – Understanding the Intersection of Copy, Design, Interaction & Psychology



Scroll down to read the summary, watch the video and dowload the slides!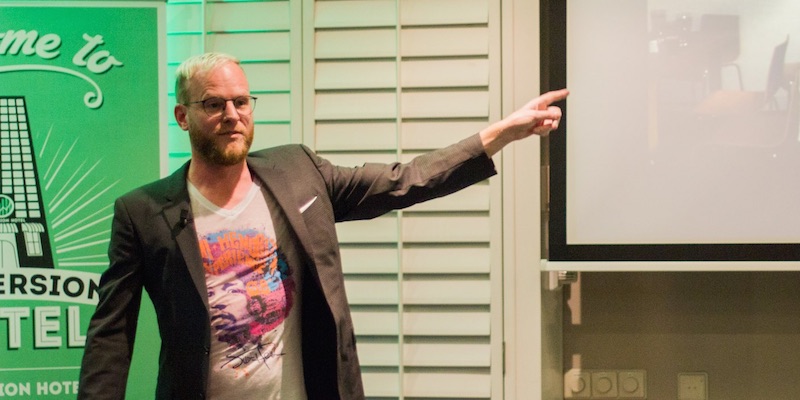 Summary Oli Gardner
Bullet point summary by Theo van der Zee:
Make sure your products and services can deliver well on what your marketing promotes.
Delight should be the default, not the exception of the customer experience of your users.
The effectiveness of your landing page is mainly determine by the order of your information.
Flipping your main and secondary headline can often increase clarity.
You can send traffic to: homepage, internal page, or landing page.
Never. Start. A. Landing. Page. Without. A. Dedicated. Landing. Page.
Often removing links from your landing pages can increase conversion rate.
Make sure you stand out; whatever stands out gets more attention.
When you make your buttons look like buttons, they get more clicks.
Putting stuff in close proximity to buttons might cost conversions.
Scroll jacking is terrible, because they make it hard to scroll.
'Because' is the most persuasive word in the English language.
Button text: don't use 'free', 'my' > 'your', action words, urgency.

Slides Oli Gardner

Sketchnote Oli Gardner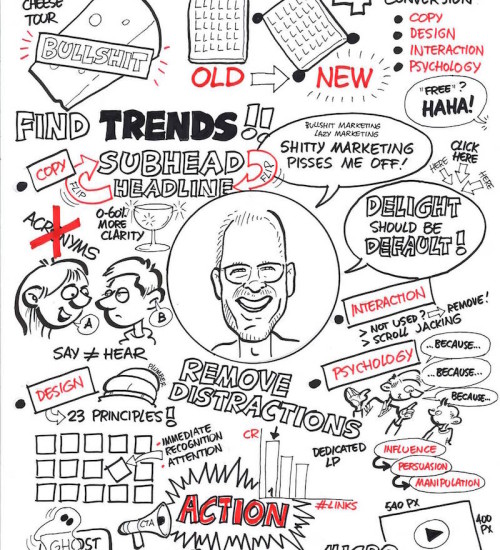 Short video interview Oli Gardner