63 Keynote videos from Conversion Hotel 2014 until The Conference formerly known as Conversion Hotel, 2019 + the currently running virtual live sessions until October 2021. Copy, design, analytics, consumer psychology, UX, growth, strategy – it's all in here.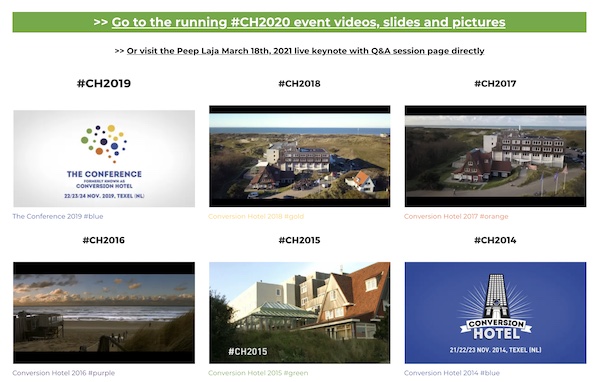 You can get access by getting a ticket for the running #CH2020 virtual event (which continues until October 2021). A ticket will get you access to all live sessions + recordings, slides and summaries.
More information available on our homepage. This is the direct link to the ticket registration form. This form is to claim your ticket (even with the opportunity to claim your November 2021 live event ticket (if we are allowed to be live again)). Once your registration is completed we will send you your login details within 24 hours.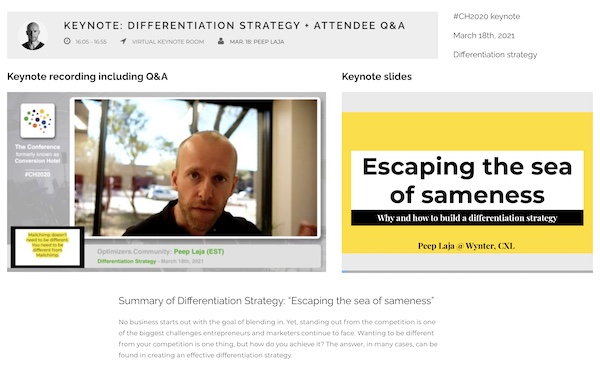 If you already have an account: login here.