63 Keynote videos from Conversion Hotel 2014 until The Conference formerly known as Conversion Hotel, 2019 + the currently running virtual live sessions until October 2021. Copy, design, analytics, consumer psychology, UX, growth, strategy – it's all in here.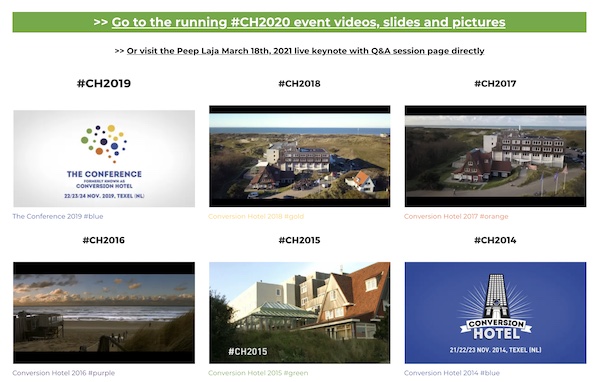 You can get access by getting a ticket for the running #CH2020 virtual event (which continues until October 2021). A ticket will get you access to all live sessions + recordings, slides and summaries.
More information available on our homepage. This is the direct link to the ticket registration form. This form is to claim #CH tickets, a virtual one or even live event tickets if running and available. Once your virtual ticket registration is completed we will send you your login details within 3 business days (but at least before the next live event if one is coming up soon, unless you register like 30 minutes before the session – it's not automated, sorry).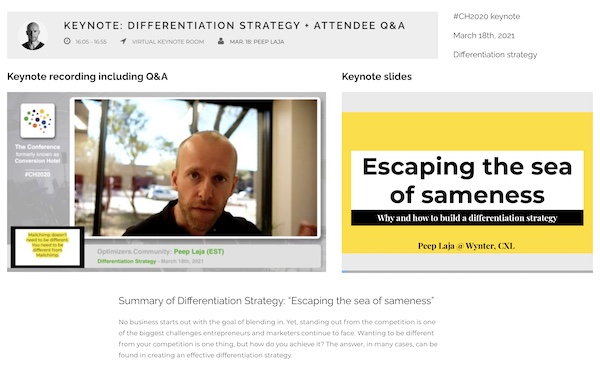 If you already have an account: login here.